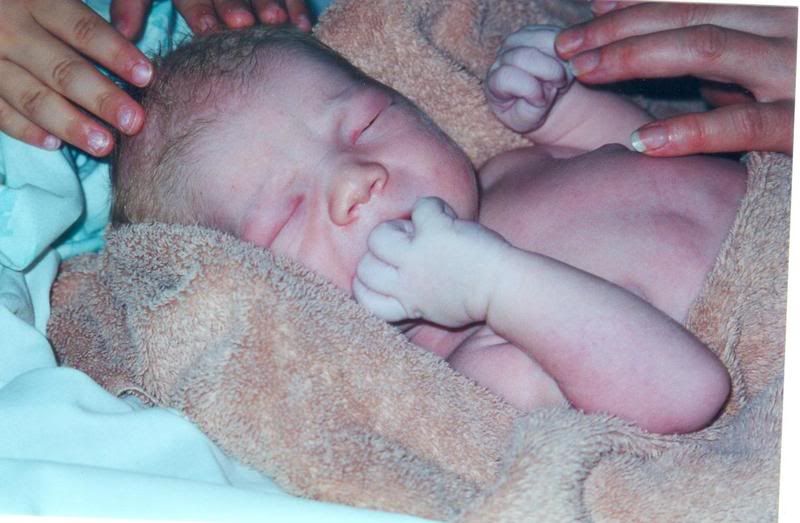 ICAN of Greater Cleveland chapter leader Pam Kolanz was featured in an article last week about Ohio's rising c-section rate. The Plain Dealer reports:
New data on cesarean births in Ohio points to a troubling trend of unnecessary surgeries.

The state's new hospital-performance Web site, Ohio Hospital Compare, shows that more than one-quarter of first-time mothers considered unlikely to need cesarean surgery underwent C-sections anyway in 2008. The figures are consistent with a national cesarean birth rate that has climbed steadily since 1996.
Most troubling are varying rates of cesareans for low-risk women among hospitals throughout the state:
Among 117 hospitals they found wide variations in C-section rates for these low-risk women. Experts said at the very least, the data raises questions whether hospitals with high C-section numbers are doing too many surgeries, which heightens health risks to mother and child and lengthens hospitalizations. Seven hospitals in the Cleveland-Akron area had rates exceeding 30 percent, which are among the highest in Ohio.

"We want to look at hospitals [with high rates] to see if all these women need c-sections," said Dr. Edward Donovan of the Ohio Perinatal Quality Collaborative. "There's huge variation that no one quite understands. We have a lot of work to do to figure this out."
Pam offers this insight:
Pam Kolanz, who runs the Greater Cleveland chapter of the International Cesarean Awareness Network, said the variation among hospitals suggests institutional attitudes about vaginal births differ hospital to hospital.

"Women are being approached differently," she said. "Consumers need to be vigilant in their choice of health providers. The place of birth is very likely to determine whether they're going to have a cesarean or not, and the numbers show that."
For more information on choosing a birthplace, click here. For good questions to ask a prospective care provider, click here.