Volume 34 ~*~ 17 December 2006
From ICAN of Massachusetts comes an article in Boston Magazine about homebirth. It features some of our very own ICANers and It's directed at a mainstream readership. The piece uses many good quotes and statistics that might make some women think, especially ones who wouldn't normally consider homebirth.

Six years after its manufacturer, G.D. Searle, warned against using the drug in pregnancy due to litigation and political concerns, misoprostol is finding off-label use throughout pregnancy, Dr. Wendy Hansen said at the Southern Obstetric and Gynecologic Seminar.

As the number of cesarean sections in the U.S. continues to mount, so does the research showing that mothers and babies may be paying a high price for this surgery. Research published just in the last year has highlighted the short-term and long-term risks of undergoing a cesarean, for both mother and baby. Other research has called into question the assumed safety advantage of cesarean section over vaginal birth in various situations including vaginal birth after multiple cesareans and breech deliveries.


The Incredible Post of the Month from the ICAN yahoogroup comes to us from Sarah Hart. It's in two parts. Enjoy the read!
~*~*~*~*~*~
Well I was on a shopping trip yesterday and DH and kids really wanted
tacos... I on the other hand would have much more enjoyed KFC but I
was strongly outnumbered so I went along with the lunch plan.... I
really think I was meant to be there. We sat across from a very
pregnant woman and she kept talking to my baby because he is a flirt
and would not stop smiling at her. I asked her what month she was due
and she said her due date was Nov.12 and she was carrying boy/girl
twins. I congratulated her and said it was great she was able to keep
them cooking this long, as many doctors would have had her induced over
a month ago and she agreed and said she was glad her babies would have
a good chance of a nice healthy weight. Then she said "but Monday if I
have not had them then I'm getting induced, Dr's orders" I bit my
tongue and just said "they will come when they are ready" trying not
to OB bash even though i wanted to. She then said "I'm ready to be
done with this pregnancy and my doctor said that once they put the Cytotec in I will dilate quick and
have my babies".
OMG I freaked and begged her to pleeeeeeeease look up
Cytotec on the computer and find out about it before she allows that
stuff in her body, I only told her it was very dangerous for her and
her babies and to please just take 5 minutes to check it out. I really
hope she did because she seemed shocked that a doctor would give out a
dangerous pill to a pregnant woman. I'm praying she told him to blow it
out his ass! Hey maybe the spicy tacos she was eating caused her to
go into labor last night.... well I can dream can't I? lol sarah
~*~*~*~*~*~
Last night I went to the store to grab some diapers as ds had diarrhea this week and we exhausted our supply. I was in my shopping mode which is basically laa laa land when suddenly I hear " Is that her?" and "I don't know...I don't want to stare" in these quiet voices and glance sideways to see the Taco lady and her husband!
To refresh your memory I saw her at the taco place and she was pregnant with b/g twins and her doctor was going to induce her two days later with cytotec and I begged her to look into the crap before she let them give it to her b/c it is dangerous. Anyway fast forward I recognize them also and walk over and I ask how they made out and then I see that they each had a baby in the basket of their cart in car seats and I of course start to gush over them. Turns out they went home and researched it and told the doctor they were not allowing the cytotec anyplace near mom and they said he gave a bunch of reasons of how safe it was but they declined still.
So to
make a long story short, she ended up going into labor Nov. 20th and had both babies vaginal in 15 hours start to finish! They were both over 6.5 pounds and doing great, she thanked me up and down for convincing her to look up the med. and that she was horrified to learn what that drug could do to a woman and her baby in many instances. I just told her to spread the word to anyone she knows that is having a baby and that would be the best gift she could give me (they wanted to buy me dinner and bake me a cake!) and that just hearing that she had a safe birth was fantastic news. I'm so happy for them and I never thought I would see them again and that I would always wonder what happened. Her DH joked that he wanted to name the boy Taco and the girl Bell lol. Thank heaven for good outcomes you know :) sarah
~*~*~*~*~*~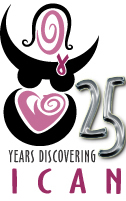 Whether you are a health care consumer, health care professional or birth activist, this is the premiere conference to attend to learn about issues most affecting the future of normal birth. Controversial issues such as the safety of VBAC, single versus double layer suturing, VBAC among plus-sized women, unassisted VBAC and the legal rights of pregnant women will be discussed. Take advantage of our Early Bird Special and register today for just $199!
---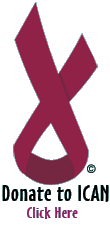 Props this month to: the inestimable Laura Maples, Krista Cornish Scott for tracking it all down, Shannon Mitchell for connecting it all up, Sun Microsystems for the software, Jane Fruendt for making it all go.
Got something to say? Tell us! eNews
ican-online.org">eNews
ican-online.org
ICAN's mission is to improve maternal-child health by preventing unnecessary cesareans through education, providing support for cesarean recovery, and promoting Vaginal Birth After Cesarean (VBAC). This newsletter is for informational purposes only and does not replace the advice of a qualified birth professional.
ICAN respects the Internet and the privacy of those who use it. We do not rent or sell our e-mail list to anyone.
Copyright Notice: The content of ICAN eNews is copyrighted by The International Cesarean Awareness Network, Inc. and, occasionally, other rights holders. You may forward ICAN eNews by e-mail an unlimited number of times, provided you do not alter the content in any way and that you include all applicable notices and disclaimers. You may print a single copy of each issue of eNews for your own personal, non-commercial use only, provided you include all applicable notices and disclaimers. Any other use of the content is strictly prohibited without the prior written permission of The International Cesarean Awareness Network, Inc. and any other applicable rights holders. © 2006 The International Cesarean Awareness Network, Inc. All Rights Reserved.
You are subscribed as !email. !remove