Volume 35 ~*~ April '07
Cesarean Awareness Month

---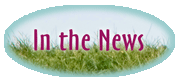 Cesarean Prevention: Weighing the Risks of Surgery
Cesarean Awareness Month is not just a time of awareness for ICAN; it is a time for awareness for all pregnant women, all mothers, and all women everywhere. The risks of surgery are not felt only by the women who have cesareans, but by our society as a whole. We owe those women the access to knowledge and the availability of information and support.
This year, we want you to ask yourself. What is the ONE thing I know I CAN do for Cesarean Awareness Month? What can I do to help inform women of the risks of major surgery? I want you to think of a single goal. Just one. So often, we are overwhelmed by the amazing amount of things to do each day. But this year, take just a little bite – and make a difference.
I CAN _______________________________________________________
And here are some possibilities of what you CAN do:
You can call a local library and see if they will let you set up a Cesarean Awareness Month (CAM) display. This would be a variety of materials incorporating information about safe pregnancy and birth (look on the ICAN website for more ideas or e-mail infoservicesican-online.org">infoservicesican-online.org
You can order ICAN brochures for a local midwife or care provider. They are inexpensive and easy to buy in blocks of 10.
You can print all our white papers and mail them to someone who you feel needs the information, be it a legislator, a care provider, another mom, or a local Health Department.
You can let other lists know about ICAN. You can send out the Cesarean Awareness Month .jpg to be put on other sites and other organizations.
You can blog about ICAN and let the world know on a daily basis that it IS Cesarean Awareness Month and what that means to you and other women.
Visit ICAN-online.org/CAM/ for more details, more ideas, more information on our theme this year and what activities we are encouraging women to undertake.
You can get a free ICAN Clarion if you have never subscribed to ICAN. If you know someone who could use a Clarion, you can call them up and ask them for their email and mailing address and ask them if they would like to receive a free Clarion.
You can subscribe to ICAN at the discounted CAM rate of $25US/$30CAN per subscriber during the month of April or better yet, subscribe through a local chapter at the normal basic rate of $30/$40, giving them an extra $5 to add to their community efforts.
Encourage a local maternal/child service or care provider to buy a professional subscription at the discounted CAM rate of $60US/$80CAN. If your care provider helped you to have a fabulous peaceful VBAC or a big fat ugly VBAC that made you feel like a champion, think about buying them a pro sub as a gift. They will get a store discount, a conference discount and advertising on our website for one year.
You can donate $1 for every child in your life to ICAN through your local chapter or the ICAN International mailbox at PO Box 453 Tarpon Springs FL 34688.
You can distribute the CAM press release out to newspapers: big or small, local or national, neighborhood or free on your front lawn.
Use a sample proclamation to develop one for your state and send it to your governor and legislators encouraging them to establish April as Cesarean Awareness Month.
Buy CAM products from ICAN's store.
Send an ICAN Public Service Announcement out to your local radio station.
Wear your Cesarean Awareness Ribbon!

Every year, ICAN sends out the Cesarean Awareness Ribbon as a reminder
of what we are hoping you will carry to other women. Cesarean
Awareness Month is not simply about raising the idea that there are
too many babies born via surgery, it is raising the idea that women
can change this trend by being aware of their risks and asserting
their rights. You can have an impact in your own community simply by
wearing the burgundy Cesarean Awareness ribbon.
Want to make your own CAM ribbons for your friends?
Visit www.ican-online.org/CAM/ for instructions and ribbon color!

Start a Chapter!

Twenty five years ago, women responded to the rising tide of cesareans by forming a grassroots movement that has touched all of us. The tide has risen and is covering our feet and still the floodwaters are not receding. This year, we celebrate that anniversary of strength and amazing women. Let not their work be in vain. Let not OUR work be in vain. Help strong women in your community band together. Email Chaptersican-online.org">Chaptersican-online.org for more information.

Send me your suggestions for CAM!
I ask again… What is the one thing YOU can do to help?
I CAN reach out to all of you. I CAN help you to accomplish our goals.
And when every woman goes to bed this evening, I hope that she goes to bed saying "I CAN."
Shannon Mitchell
Information Services Director
Cesarean Awareness Month Committee Chair 2007
---

The predictors most amenable to change are those linked to obstetric interventions, specifically the risk from induction of labour (odds ratio 2.35) and emergency caesarean section (4.31). The adjusted odds ratio of developing severe sepsis after an emergency caesarean section was 11.85. Efforts to reduce the rapidly rising rate of caesarean section would be justified by the consequent reduction of severe maternal morbidity.

Digital rotation should be considered when managing the labor of a fetus in the occipito-posterior position. The maneuver successfully rotates the fetus reducing the need for cesarean section, instrumental delivery, and other complications associated with POP.

After successful manual rotation of the fetal occiput, women had lower cesarean delivery rates than women with unsuccessful rotations. Multiparity and maternal age of <35 years were associated with more successful rotations.
---

The Incredible Post of the Month from the ICAN yahoogroup comes to us from coffeegirl2000
gmail.com">Melissa Ann. This was her response to a fellow listmember wrestling with someone's accusation that VBAC was about proving yourself.
Desiring a natural birth and being disappointed when it does not happen
has absolutely nothing to do with proving anything. It is about loss. Loss
of a dream, loss of the natural process, loss of autonomy, loss of an intact
abdomen, loss of future birth options, loss of snuggling a fresh slippery
baby, loss of that first hour of bonding hormones, loss of our ability
to walk, stand, drive, and carry our baby in our arms for weeks after the
birth. Disappointment about a c-section is not about proving something it's
about loosing something. And VBAC is not about proving anything either, it's
about getting what was lost the first time around. That midwife is an idiot. She should just become an OB so she can have the joys of slicing.
---

When you are searching online, go to www.goodsearch.com and type in "International Cesarean Awareness Network" as the organization to support. ICAN's main address is Redondo Beach, which should pop up automatically (typing "ICAN" won't get it to come up). Each search gives .01 to ICAN. Doesn't sound like much, but the pennies add up!
Another great way to earn money for ICAN without any extra effort is to route your Amazon.com purchases through the icon on the ICAN website. Just click on the icon at the bottom of the Recommended Reading List page, and you're helping ICAN while you shop!
---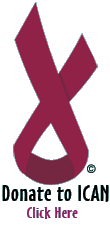 Props this month to: Kristy who stepped up, Shannon who writes hard, and Melissa who revises.
Got something to say? Tell us! eNews
ican-online.org">eNews
ican-online.org
ICAN's mission is to improve maternal-child health by preventing unnecessary cesareans through education, providing support for cesarean recovery, and promoting Vaginal Birth After Cesarean (VBAC). This newsletter is for informational purposes only and does not replace the advice of a qualified birth professional.
ICAN respects the Internet and the privacy of those who use it. We do not rent or sell our e-mail list to anyone.
Copyright Notice: The content of ICAN eNews is copyrighted by The International Cesarean Awareness Network, Inc. and, occasionally, other rights holders. You may forward ICAN eNews by e-mail an unlimited number of times, provided you do not alter the content in any way and that you include all applicable notices and disclaimers. You may print a single copy of each issue of eNews for your own personal, non-commercial use only, provided you include all applicable notices and disclaimers. Any other use of the content is strictly prohibited without the prior written permission of The International Cesarean Awareness Network, Inc. and any other applicable rights holders. © 2006 The International Cesarean Awareness Network, Inc. All Rights Reserved.
You are subscribed as !email. !remove