Volume 35 ~*~ 31 January 2007
---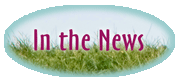 Back when doctors made house calls – before hospitals and Emergency Rooms and Birthing Centers and Neonatal Intensive Care Units – women gave birth at home, usually assisted by their mothers, female family members, neighbors or friends.
---

Labor induction for PROM at term in nulliparous women with an unfavorable cervix is associated with longer duration of the second stage and a higher risk of cesarean delivery for failure to progress in comparison to those with intact membranes.

PROM was the only medical reason to influence the outcome of an induction with prostaglandins locally, other significant explanatory variables were the cervix score, parity, the number of applied prostaglandin tablets and the gestational age, whereas other factors, such as diabetes, body mass index and body weight had no significant influence.
---

Blogs on Birth:
---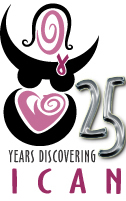 Dr. Gretchen Humphries – One Layer or Two: Much Ado About Something? Dr. Gretchen Humphries, mother, wife and veterinary surgeon, is well-known to many ICAN supporters as the firm and patient moderator of our large and active email list hosted at Yahoogroups. After her cesarean with her twin boys, Gretchen began her journey of education in the birth world. Gretchen brings her medical knowledge of suturing to this informative session. Current research, a discussion of the strengths and flaws of previous studies, and a hands-on view of what the two suturing techniques actually entail will make this session a must-see for anyone with questions about single vs double layer closures.
Dr. Marsden Wagner – Born in the USA. You've no doubt heard the World Health Organization's recommendation for having cesarean rates no higher than 10 to 15 percent. Now come meet the man whose work with WHO led to that and other guidelines supporting normal birth!
You'll want to bring your copies of books by Wagner, Henci Goer, Nancy Wainer and Susun Weed to Friday night's "Meet the Speakers Reception and Book Signing." Or you can purchase new copies on site from the ICAN store and have them signed for gifts.
Register by Feb. 28 to receive the Early Bird registration rate of $199.
---

GoodSearch
When you are searching online, go to www.goodsearch.com and type in "International Cesarean Awareness Network" as the organization to support. ICAN's main address is Redondo Beach, which should pop up automatically (typing "ICAN" won't get it to come up). Each search gives .01 to ICAN. Doesn't sound like much, but the pennies add up!
---
Letters to the Editor
Dear ICAN eNews Editor:

Thanks for another inspiring edition of the ICAN eNewsletter.

I wanted to comment on a few sentences in the piece about the
Atlanta ICAN chapter. It may be that their local homebirth midwives
don't have access to medical testing, but this isn't the case in
most states.

Here in California, homebirth midwives generally have access
to all the same testing as any prenatal provider: bloodwork,
Pap smears, cervical and vaginal cultures, ultrasonography,
Chorionic Villus Sampling (CVS), and amniocentesis.
And, of course, we have the same access to emergency care
as midwives working in the hospital, i.e. if an emergency
arises at home, we notify the hospital that they need to
assemble a surgical team within 30 minutes, and we get
the mom to the hospital within that time frame.

Being clear about the scope of practice for midwives in states
where they're licensed makes it easier for women to choose
homebirth, whether for VBAC or not.

Thanks for your continuing hard work for mothers and babies.

ronniegentlebirth.org">Ronnie Falcao
---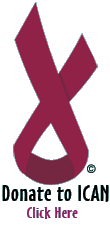 Props this month to: Shannon the Research Goddess, Krista the Flag Waver, Maria of Much Moral Support.
Got something to say? Tell us! eNews
ican-online.org">eNews
ican-online.org
ICAN's mission is to improve maternal-child health by preventing unnecessary cesareans through education, providing support for cesarean recovery, and promoting Vaginal Birth After Cesarean (VBAC). This newsletter is for informational purposes only and does not replace the advice of a qualified birth professional.
ICAN respects the Internet and the privacy of those who use it. We do not rent or sell our e-mail list to anyone.
Copyright Notice: The content of ICAN eNews is copyrighted by The International Cesarean Awareness Network, Inc. and, occasionally, other rights holders. You may forward ICAN eNews by e-mail an unlimited number of times, provided you do not alter the content in any way and that you include all applicable notices and disclaimers. You may print a single copy of each issue of eNews for your own personal, non-commercial use only, provided you include all applicable notices and disclaimers. Any other use of the content is strictly prohibited without the prior written permission of The International Cesarean Awareness Network, Inc. and any other applicable rights holders. © 2006 The International Cesarean Awareness Network, Inc. All Rights Reserved.
You are subscribed as !email. !remove