Volume 36 ~*~ 30 April 2007
---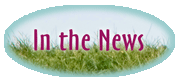 ---

Gestational age at ultrasound detection of placenta previa may
be used to predict likelihood of previa persistence. After
midpregnancy, risk of persistence appears to be higher than previously
reported. Type of placentation and prior cesarean delivery are
important factors that modify the risk that previa will complicate
delivery.

In this study published late last year, researchers looked in to the
outcomes of women with both a cesarean and a prior vaginal delivery
choosing VBAC or Elective Repeat Cesarean in subsequent pregnancies.
Results pointed clearly to "decreased risk [in women choosing
VBAC] for overall major maternal morbidities, as well as maternal fever
and transfusion requirement compared with women who elect repeat
cesarean delivery" The study went on to recommend that
"physicians should make this more favorable benefit-risk ratio explicit
when counseling this patient subpopulation on a trial of labor."
---

ICAN Advocacy Committee
Are you fed up with the state of birth in America?
Do you find yourself fantasizing about "doing something" about it?
Have I got a proposition for YOU!
I am the new Advocacy Director for ICAN. I am recruiting people to be
on my committee -- to discuss, refine and make recommendations to the
Board and then follow through on those recommendations. Many hands
make for light work so the more people who are willing to do a little
bit, there less we each have to do and the more we get done.
If you are interested, please advocacy
ican-online.org">email me to let me know and I'll send
you an invite to the list.
And, just to spread the interest around, Advocacy will be working
quite closely with Development and PR -- so if either of those areas
are a bit more in your interest, please contact those directors --
pr
ican-online.org">PR or development
ican-online.org">Development .
September 27 to 30, 2007
Portland, Oregon, U.S.A.
Barbara Harper, Waterbirth International, is putting together an
international conference that is sure to inspire and educate (go to the
link above for full information and list of speakers). Mark your
calendars now! Early bird discount registration lasts until May. I hope to
see you there. Gloria Lemay, Vancouver
When you are searching online, go to www.goodsearch.com
and type in "International Cesarean Awareness Network" as the
organization to support. ICAN's main address is Redondo Beach, which
should pop up automatically (typing "ICAN" won't get it to come up).
Each search gives .01 to ICAN. Doesn't sound like much, but the pennies
add up!
---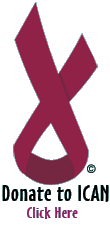 .
Got something to say? Tell us! eNews
ican-online.org">eNews
ican-online.org
ICAN's mission is to improve
maternal-child health by preventing unnecessary cesareans through
education, providing support for cesarean recovery, and promoting
Vaginal Birth After Cesarean (VBAC). This newsletter is for
informational purposes only and does not replace the advice of a
qualified birth professional.
ICAN respects the Internet and the privacy of those who use it. We do
not rent or sell our e-mail list to anyone.
Copyright
Notice: The content of ICAN eNews is copyrighted by The International
Cesarean Awareness Network, Inc. and, occasionally, other rights
holders. You may forward ICAN eNews by e-mail an unlimited number of
times, provided you do not alter the content in any way and that you
include all applicable notices and disclaimers. You may print a single
copy of each issue of eNews for your own personal, non-commercial use
only, provided you include all applicable notices and disclaimers. Any
other use of the content is strictly prohibited without the prior
written permission of The International Cesarean Awareness Network,
Inc. and any other applicable rights holders. ©
2006 The International Cesarean Awareness Network, Inc. All Rights
Reserved.
You are subscribed as
!email. !remove