Volume 38 ~*~ 15 June 2007
---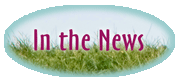 ---

Although the literature on uterine rupture is imprecise and inconsistent, existing studies indicate that 370 (213 to 1370) elective caesarean deliveries would need to be performed to prevent one symptomatic uterine rupture.

There are widespread fears surrounding vaginal delivery of the breech presentation and a lack of information generally available on safe vaginal delivery of a breech. There is also a lack of honesty about the risks of caesarean section and sparse knowledge of the post-caesarean difficulties many mothers encounter. These factors, together with the prevailing myths and beliefs that caesareans guarantee healthy babies, more often than not leave the woman with no option but to blindly accept the decisions made for her by her obstetrician.

A trial of vaginal birth after cesarean section in patients with uterine Müllerian malformations and cephalic presentation is not associated with a higher rate of maternal morbidity and uterine rupture.
---

Featured in Midwifery Today, this article is by ICAN's own Jennifer Jamison Griebenow.
Many of us have been profoundly moved by Teresa's video, but Gloria Lemay's comments say it best:
"Holy cow, Teresa, I think that's the most inspiring, uplifting, affirming, completely over the top joyous, birth story I have ever seen! THANK YOU, thank you, thank you for sharing in pictures your incredible human heart and courage. I'm keeping that montage in a special folder and will share it with every VBAC woman I meet."
---
The
Incredible
Post of the Month from the ICAN
yahoogroup comes to us from Dawn R. Dawn tells a tale of elective cesarean, from a lawyer's perspective.
~*~*~*~*~*~
I am a lawyer who went to a top ten law school and then to a top tier firm. I used to be very mainstream in my views. I thought women who chose to give birth at home were reckless. When I got pregnant and was given the option of having a c-section, I readily
agreed. I never went into labor and my c-section went flawlessly. I researched it, so I
expected that my arms would be tied down, that I would likely shake from the anesthesia,
and that I would not be able to hold my baby. That was ok, because I was ready for it. I
handled the drugs well and, as a result, actually remember the first 24 hours. My recovery
was uncomplicated.
My daughter, however, got the worst of it -- which isn't even really that bad considering
other stories I've heard. She was so sleepy and zoned out from the drugs that we had to
put ice on her bare skin to wake her up enough to feed. She developed jaundice as a
result of not eating enough. Because she couldn't feed properly (because she was so
drugged), my milk never came in properly -- which was a problem since it turned out she
was allergic to all of the formulas they had. Given her allergies, breast milk would have
really helped. She kept losing weight. She was diagnosed with failure to thrive. It was a
very scary time, because we thought she might die.
On a long term basis, because she never came through the birth canal, her gut didn't get
colonized with the right bacteria. That translates into the gut and immune system
dysfunction she has today and the medicine that we give our 3.5 year old 5 to 6 times a
day. She is also on a severely restricted diet -- no wheat/gluten, dairy/casein, soy, citrus,
etc. Bacteriologists say that the first germs that the baby is exposed to will set the tone
for the baby's life. Those germs really need to come from the vagina.
The c-section went well for me, personally. I was very, very lucky as you will see from
other stories you read. It did NOT go well for my daughter. I am now pregnant with a
second child and plan to do all I can to deliver vaginally. A c-section still seems like an
easy choice sometimes. Indeed, if I were giving birth to a tumor, not a baby, I might be
inclined to do it, in spite of the crazy risks. But I will not put this baby at risk.
I'm a litigator and I love evidence. Crazily enough, the evidence is strongly in favor of
vaginal birth. I believe that the cavalier attitude of OBs toward this major surgery is a
result of a combination of factors (preference for control, fear of malpractice, higher
payment, surgery is more "fun," lack of education on natural birth as opposed to how to
manage an impending crisis, etc.). But carefully look at the evidence first, before you
make up your mind. The evidence really does speak for itself and I'll let someone else who
is better versed in the evidence point you in the right direction.
---

Chat with a board member of ICAN. Come and learn of trends in cesarean and VBAC and find out how you can get the birth you want. In the "Pregnancy_Birth" chat room.
September 27 to 30, 2007
Portland, Oregon, U.S.A.
Barbara Harper, Waterbirth International, is putting together an
international conference that is sure to inspire and educate (go to the
link above for full information and list of speakers). Mark your
calendars now! Early bird discount registration until May. I hope to
see you there. Gloria Lemay, Vancouver
GoodSearch
Send the link to all your friends & relatives!
Remember to do all your Amazon shopping through the banner at the bottom
of ICAN's site
(You may have to turn off ad-blocking and reload the page to see it; it's worth those few extra steps to get a donation to ICAN from your Amazon purchases.)
Do your other online shopping through iGive to generate more donations for ICAN
When you're getting gifts for dads, grads, and anyone else, please remember
ICAN, too!
---

Who's Your Board?
intl
ican-online.org">Connie Banack, Int'l Director, ICAN
I'm the International Director as well as ICAN Canada's President. I will speak for my Int'l position. I've been in various positions in ICAN's executive since 1999 and loved the unique aspect of each position. My current position provides me with the vision to reach outside of the US with ICAN's mission and support. We are working on education and chapter support in several countries, expanding all the time. My goal is to reach out to women globally, those facing cesarean surgery, those wanting to avoid surgery and those recovering from a surgical birth. Our focus is high cesarean countries, equiping women with the information they need to make informed decisions.
---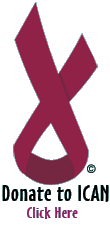 .
Got
something to say? Tell us! eNews
ican-online.org">eNews
ican-online.org
ICAN's mission is to improve
maternal-child health by preventing unnecessary cesareans through
education, providing support for cesarean recovery, and promoting
Vaginal Birth After Cesarean (VBAC). This newsletter is for
informational purposes only and does not replace the advice of a
qualified birth professional.
ICAN respects the Internet and the privacy of those who use it. We do
not rent or sell our e-mail list to anyone.
Copyright
Notice: The content of ICAN eNews is copyrighted by The International
Cesarean Awareness Network, Inc. and, occasionally, other rights
holders. You may forward ICAN eNews by e-mail an unlimited number of
times, provided you do not alter the content in any way and that you
include all applicable notices and disclaimers. You may print a single
copy of each issue of eNews for your own personal, non-commercial use
only, provided you include all applicable notices and disclaimers. Any
other use of the content is strictly prohibited without the prior
written permission of The International Cesarean Awareness Network,
Inc. and any other applicable rights holders. ©
2006 The International Cesarean Awareness Network, Inc. All Rights
Reserved.
You are subscribed as
!email. !remove