Volume 40 ~*~ 31 July 2007
---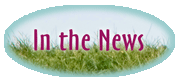 ---

The following historical account comes primarily from documents published in professional journals between 1900 and 1930. The majority of the material was published in the "Transactions for the Study and Prevention of Infant Mortality" 1910 -- 1915. This archival material records the historical blueprint of an official campaign to do away with the independent practice of midwives. Also faithfully recorded in these journals was the efficacy of care by midwives of the era, the history of the school for midwives in New York City and its excellent statistics, and the increase in maternal and infant mortality that occurred as midwives were progressively eliminated from practice. These documents, written at a time when women did not have the right to vote, were intended for "professional eyes only".

Vaginal birth after cesarian section can be achieved in some grand multiparas with a previous scar in the uterus. There is an increased risk of serious complications. The labor should be very closely supervised and early intervention arranged if there is not smooth rapid progress.

The "normal" term breech fetus, when delivered vaginally, had significantly increased neonatal mortality (in nulliparous women) and morbidity (all breech deliveries), when compared with the breech fetus delivered by cesarean, which suggests that these patients might best be delivered by cesarean to avoid these adverse outcomes.
---

The
Incredible
Post of the Month comes not from the ICAN
yahoogroup, but from ICAN's President, the amazing Pam Udy. Pam spoke on Wisconsin Public Radio, about the cesarean epidemic. You can hear the interview here or follow this link, and scroll down the page to Tuesday,
6/19/2007,
7:00 AM.
---

From the President, Pam Udy

Hello from your new president! I am honored to lead ICAN for the next couple of years. Even after having been a member of ICAN's Board of Directors for the last eight years, the president's shoes have a different fit.

I have already given my first radio interview and talk show as president. (see link above!)

ICAN has been experiencing some tremendous growth. We have a devoted and wonderful Board of Directors. We have close to 100 chapters, lead by tremendously caring women. If you are not already an ICAN member – please subscribe! We need your support and you need the benefits of ICAN.

ICAN has a big summer of outreach planned. We are scheduled to exhibit at BirthWorks in Cherry Hill, NJ, Le Leche League in Chicago, IL, Doulas of North America in St.Louis, MO and Gentle Birth World Congress in Portland, OR. Come by and say hi to us!
---

ICAN of Ann Arbor has
created t-shirts with a message. Emblazoned with "10 Myths
About Birth" on the back, and the message "Every Baby Deserves a Safe
Birth. Do the Research.", on the front, these t-shirts can challenge
cultural assumptions and get people thinking. The t-shirts
are available in various styles and sizes, with all profits from sales
going to ICAN. Details about the shirts, including the 10
myths, can be found at the ICAN
of Ann Arbor Store.
Be a Birth Myth-buster.
Wear the message proudly -- across your bust!
When you are searching
online, go to www.goodsearch.com
and type in "International Cesarean Awareness Network" as the
organization to support. ICAN's main address is Redondo Beach, which
should pop up automatically (typing "ICAN" won't get it to come up).
Each search gives $.01 to ICAN. It may not sound like much, but the pennies
add up! Don't forget, you can add GoodSearch to your toolbar
to
make it even easier to search and do good at the same time!
Come together the second Monday of every month to chat with fellow ICANers. In a "chat room" set up on MommyChats,
talk with fellow ICANers about birth, VBAC, cesarean healing, and
whatever other topics that come up. Ask questions, share
stories...it's all there on ICAN's MommyChat. The next chat will
be Monday, July 9th. "See" you there!
---
Cesarean Voices

In a culture where cesarean section is viewed as simply another way to have a baby, we seldom hear the voices of women whose experiences have not been so easy. This groundbreaking book answers the question "What's so bad about a cesarean?" in a raw, honest, heart-shattering way. If you care for or about women and babies, hear these voices.

Get your copy now from the ICAN Store!
---
Gentle Birth World Congress
The Gentle Birth World Congress and Baby Expo is a unique opportunity to participate in the creation of solutions to the current maternity care crisis. Join obstetricians, midwives, nurses, childbirth educators, lactation experts, doulas, alternative practitioners, hospital executives, insurance companies, parents and press, as they declare, "enough!".
Be part of the solution! Sept 27-30 2007 Oregon Convention Center (Portland)
gentlebirthworld.com * info
gentlebirthworld.com *
503-673-0026
---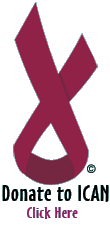 .
Got
something to say? Tell us! eNewsican-online.org">eNewsican-online.org

ICAN's mission is to improve
maternal-child health by preventing unnecessary cesareans through
education, providing support for cesarean recovery, and promoting
Vaginal Birth After Cesarean (VBAC). This newsletter is for
informational purposes only and does not replace the advice of a
qualified birth professional.

ICAN respects the Internet and the privacy of those who use it. We do
not rent or sell our e-mail list to anyone.

Copyright
Notice: The content of ICAN eNews is copyrighted by The International
Cesarean Awareness Network, Inc. and, occasionally, other rights
holders. You may forward ICAN eNews by e-mail an unlimited number of
times, provided you do not alter the content in any way and that you
include all applicable notices and disclaimers. You may print a single
copy of each issue of eNews for your own personal, non-commercial use
only, provided you include all applicable notices and disclaimers. Any
other use of the content is strictly prohibited without the prior
written permission of The International Cesarean Awareness Network,
Inc. and any other applicable rights holders. ©
2006 The International Cesarean Awareness Network, Inc. All Rights
Reserved.
You are subscribed as
!email. !remove