Volume
43 ~*~ 30 September 2007
---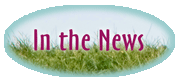 ---

Excellent summary site of risks and research about cord prolapse.

Dana of ICAN of Somerset assembled this exhaustive list of research on the single vs. double debate. Be sure to read part 1 and part 2 as well as the bottom line.

In VBAC attempts, a dose-response relationship of maximum oxytocin and uterine rupture exists. These results provide evidence for vigilance when higher doses of oxytocin are given to patients who attempt VBAC.
---

From Both Sides Now
This issue features two very different stories of discussions with nurses on the topics of birth and VBAC.
~ * ~ * ~ * ~
The first one comes to us by way of Gloria Lemay, with permission from the original poster, an obstetrical nurse.
"Well, *of*course* the goal is a good outcome. DUH. Of Course. The question is, how are you going to define "good outcome" and what is the most likely way to achieve it?
Is it a good outcome if mother and child are both healthy and happy? Yes, I think we'd all agree on that.
What if mother and child are physically healthy, but mom has a debilitating postpartum depression? Is that a "good outcome" anyway? What if she has to be hospitalized for suicidal behavior?
OK how bout if the child is healthy as a horse and brilliant as Einstein, but mom has a hysterectomy as a result of her cesarean? Is that ok? Would your answer be the same or different if she dies of the surgery?
Yes, VBAC has risks. But so do repeat cesareans! And oh so rarely are the docs willing to talk about the accretias, the hysterectomies, the increased risk of death, never mind unpleasant things like increased adhesions and chronic pain after c-section #4 or 5 or more. No, they want to portray VBAC as the "risky alternative" and major surgery as "controlled" "easy" "quick" and with "very rare problems" That's not what the evidence says.
And if they really, really were concerned about the risks of pregnancy after cesarean, they would be doing everything in their power to minimize the number of primary cesareans. And we ALL know that they are not doing that.
I've heard many people tell the mother some version of "the goal is a good outcome, not a vaginal birth". WHOSE goal??? Does the mom get to pick some goals here or do the medical folks do that for her? Can't she say, "my goals are good outcomes for baby and me, and a vaginal birth and a good experience and no postpartum depression and a partridge in a pear tree too, if I want" Can't she have a vaginal birth as one of many reasonable goals for herself? I myself was told "you didn't get pregnant to have a vaginal birth". Well, guess what? I DID. I got pregnant to have a vaginal birth. And I got pregnant to breastfeed. And to watch my baby's first steps. And to cry when she entered kindergarten, to cry at her high school graduation and then her college graduation and someday at her wedding. Why isn't it ok that I wanted a vaginal birth?"
~ * ~ * ~ * ~
The second one, a retelling of a dinner party conversation between a woman with a primary cesarean and an HBAC, and a NICU nurse:
"So... there I was... Nice neutral social occasion.
Imagine, if you will, the moment at which I realized that the woman who had been giving me gratuitous parenting advice and arguing with me about what age is right for children to attend school, is the CHIEF NURSE at the NICU at one of our bigger, more well-thought-of, local hospitals!
I couldn't help myself. I just... couldn't.
I told her about my second son's mostly unassisted homebirth after my first son's unnecesarean.
And you guys, you should have seen my hostess' face, when, in perfect pitch and harmony, I precisely said the words the nurse said "well, you're just lucky you aren't both DEAD."
I laughed. I couldn't help myself. She tried again. "You know, I see the results of these botched homebirths every day."
"Oh, yeah, cause you never see the results of the botched cesareans." Ha! She blinked first. "Well... they aren't as bad..."
Uh-huh. Suuuuuuuuuuuuuure.
From that point on, the evening was totally blighted. "Now promise me," she says as I'm leaving, "you'll never attempt a reckless stunt like that again; our doctors will allow you a trial of labor in a nice safe surgery ward with anesthesia immediately available in case you rupture."
Hand to my heart, friends, I am not making this up.
"I'm so sorry... I'm a grown adult woman with a successful HBAC under my belt; I'm afraid I won't be needing any of that circus, but thanks for your concern. Now I'm going to go risk my and my childrens' lives by driving out on the freeway."
::headdesk::
Oh, and here's the killer. After I got done explaining something about parenting, I asked if she had children. "I have 55 children in my NICU right now!" she says proudly.
I didn't throw up. Proud of me? 55 babies in that NICU right now. I wonder why?"
---

Attention Volunteers-in-Waiting! Do you live in North Dakota, South Dakota, Nebraska, Minnesota, Iowa, Wisconsin, Michigan, Illinois, Indiana or Ohio???
We are looking for a Midwest Regional Coordinator to support and oversee our chapters in the Midwest region. A qualified candidate would enjoy getting to know multiple chapter leaders, motivating others in ICAN's mission, and working independently to further the goals of ICAN in your region. You do not need to have been a part of a local chapter, but familiarity with ICAN is a must. Please contact the Chapter Director at
chapters
ican-online.org
">
chapters
ican-online.org
to receive the full job description and application until October 15.
---

Ricki
Lake is a mother, former talk-show host, homebirther, and doula.
Drawing on all of these talents and experiences, she recently
produced "The Business of Being Born", a film about childbirth in
America. Shown at the Tribeca Film Festival to excellent reviews,
the film has recently been purchased for limited release and special,
private screenings. If you are interested in hosting a screening
in your own town, please contact
info
thebusinessofbeingborn.com
">
info
thebusinessofbeingborn.com
.
When you are searching
online, go to www.goodsearch.com
and type in "International Cesarean Awareness Network" as the
organization to support. ICAN's main address is Redondo Beach, which
should pop up automatically (typing "ICAN" won't get it to come up).
Each search gives $.01 to ICAN. It may not sound like much, but the
pennies
add up! Don't forget, you can add GoodSearch to your toolbar
to
make it even easier to search and do good at the same time!
Come together the second
Monday of every month to chat with fellow ICANers. In a "chat
room" set up on MommyChats,
talk with fellow ICANers about birth, VBAC, cesarean healing, and
whatever other topics that come up. Ask questions, share
stories...it's all there on ICAN's MommyChat. The next chat
will
be Monday, October 8th. "See" you there!
---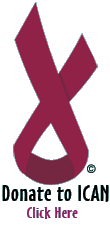 .
Got
something to say? Tell us! eNewsican-online.org">eNewsican-online.org

ICAN's
mission is to improve maternal-child health by preventing unnecessary
cesareans through education, providing support for cesarean recovery,
and promoting Vaginal Birth After Cesarean (VBAC). This newsletter is
for informational purposes only and does not replace the advice of a
qualified birth professional.

ICAN respects the Internet and the privacy
of those who use it. We do not rent or sell our e-mail list to anyone.
Copyright Notice: The content of ICAN eNews is copyrighted by The
International Cesarean Awareness Network, Inc. and, occasionally, other
rights holders. You may forward ICAN eNews by e-mail an unlimited
number of times, provided you do not alter the content in any way and
that you include all applicable notices and disclaimers. You may print
a single copy of each issue of eNews for your own personal,
non-commercial use only, provided you include all applicable notices
and disclaimers. Any other use of the content is strictly prohibited
without the prior written permission of The International Cesarean
Awareness Network, Inc. and any other applicable rights holders. © 2006 The International Cesarean
Awareness Network, Inc. All Rights Reserved.