Volume 40 ~*~ 30 June 2007
---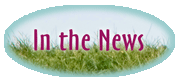 Missouri
Senator John Loudon facilitated the legalization of homebirth midwifery
in the recent legislative session in Missouri, but not without
professional costs. In what has been described as a "sneaky"
move by opponents, and applauded as a resounding commitment to
constituents by others, Senator Loudon appended text to a healthcare
bill that effectively recognized the CPM designation for midwives.
After the bill passed and was signed into law by the
governor, Senator Loudon was stripped of his committee chairmanship.
He remains committed to the cause and is not regretful:
"There's not much I wouldn't do to make sure people get this
critical freedom," he said.

Recently, the Galveston
County (Texas) Daily News highlighted the option of homebirth available
to women in Texas. This article positively portrayed a couple
choosing homebirth for their second pregnancy. The article
also included evidenced-based information from the most recent British
Medical Journal homebirth study and statements such as the one from the
Texas Department of Health, stating "birth with midwives in Texas has
always been a statistically safer option than birth with either a
medical doctor or doctor of osteopathy."
---

In
this meta-analysis of 15 controlled trials, the practice of delaying
cord clamping by a minimum of two minutes was shown to provide
measurable benefits to newborns, extending into infancy. The
article,
published in The Journal of the American Medical Association,
showed
benefits to the newborn in the form of decreased risk of anemia and
improved iron stores, up to 6 months of age.

In this article, the author looks at practices in
Obstetrics,
Gynecology and General Medicine with an eye toward the research about
those practices. He points to electronic fetal heart rate
monitoring
and fetal pulse oximetry, as well as the overuse of fetal
ultrasonography, as practices widely used in Obstetrics today, despite
the lack of availability of evidence supporting their use. The author
concludes that "improved science and health education, more nuanced and
responsible communication of medical information by the media...and
better communication between patients and healthcare providers would
all help contribute to the increased use of appropriate, less harmful
screening practices and to enhanced health outcomes."
---

The
Incredible
Post of the Month from the ICAN
yahoogroup comes to us from lncooper83
yahoo.com">Lauren.
Lauren turned a chance encounter in a parking lot into an
incredibly empowering moment. Go, Lauren!
~*~*~*~*~*~
I've only had a little bit of
time at the computer lately, and today is a crazy busy day, but I just
HAD to make time to share this!
I saw HIM -- the
asshole sOB that lied to me and cut me unnecessarily, the jerk that
caused me to have PTSD, nightmares, anxiety, etc., etc. for the past
two years -- in the grocery store today.
At
first I managed to just walk by while giving him the stare of death and
made my way to the checkout lane. As I was loading my
groceries onto the conveyor belt, he walked by, smiled and nodded, and
said Hi
as he was staring at my baby. Now, I knew this was just one
of those things where he was just simply smiling to make nice and he
had NO idea who I was, but I jumped on the opportunity.
I
said hi
and smiled back as my stomach churned. I was as sickeningly
sweet as possible when I I said hi back, so it made him think that I
was someone who he should have known. He probably saw the
fairly new baby and put that together with my hello and thought that I
was someone whom he'd butchered -- er um, delivered --
lately. So he stopped to get a closer look at the baby, again
probably thinking that he should pretend to remember or know this baby.
So
I said, "Oh, do you remember her?" And he kept looking at
Brayden in the carseat, starting to say, "Oh yeah, I --" and I cut him
off.
"No, not him, HER." And I pointed
to Lydie in the back of the cart and proceeded: "This is
Lydie. You cut her out of me, saying that she was too
big. This (pointing to my little man in the carseat) is
Brayden, and he was born at home, almost a full pound bigger than
Lydie."
He kept his smile, but it turned from a
sincere smile to a forced smile and he said, "Oh, you're the one who
sent me letters."
I responded yes and proceeded
to ask him if he's learned any patience yet. "Well, I'm
working on it," he responded through his forced smile.
"Well,
good," I said, "how about honesty?"
Blank
stare. "Well, congratulations," and he walked away as I could
tell he was clenching his teeth.
So, I'm shaking
but I feel awesome. Not only has Brayden proved to me that my
body isn't broken, but he's helped prove to me that my spirit and soul
aren't broken either. It all still sucks and hurts like hell,
everything we went through unnecessarily, but I survived and have
become a better, stronger person and mother because of it!

~*~*~*~*~*~
And, just in case you haven't had enough inspiration from the women of ICAN, take a moment to view video
online. If you ever have wondered why we're here, you'll never do so
again after watching this. Thank you, Elaine, for putting
together such a powerful stream of images.

~*~*~*~*~*~
Finally,
congratulations are in order for Kimmi, who shared her story in the May
31 edition of ICAN eNews. Lots of you asked about her, and we
contacted her for an update. She says, "Tell them all I had a
beautiful, perfect home birth. That I birthed a beautiful,
perfect, nine pound baby girl after two hours and eight minutes of
labor and only eleven minutes of pushing. That my sweet baby had a
fifteen inch head and that I didn't even tear." No, Kimmi,
you
tell 'em. You sure did tell 'em.
---

ICAN of Ann Arbor has
created t-shirts with a message. Emblazoned with "10 Myths
About Birth" on the back, and the message "Every Baby Deserves a Safe
Birth. Do the Research.", on the front, these t-shirts can challenge
cultural assumptions and get people thinking. The t-shirts
are available in various styles and sizes, with all profits from sales
going to ICAN. Details about the shirts, including the 10
myths, can be found at the ICAN
of Ann Arbor Store.
Be a Birth Myth-buster.
Wear the message proudly -- across your bust!
When you are searching
online, go to www.goodsearch.com
and type in "International Cesarean Awareness Network" as the
organization to support. ICAN's main address is Redondo Beach, which
should pop up automatically (typing "ICAN" won't get it to come up).
Each search gives $.01 to ICAN. It may not sound like much, but the pennies
add up! Don't forget, you can add GoodSearch to your toolbar
to
make it even easier to search and do good at the same time!
Come together the second Monday of every month to chat with fellow ICANers. In a "chat room" set up on MommyChats,
talk with fellow ICANers about birth, VBAC, cesarean healing, and
whatever other topics that come up. Ask questions, share
stories...it's all there on ICAN's MommyChat. The next chat will
be Monday, July 9th. "See" you there!
---
Cesarean Voices

In a culture where cesarean section is viewed as simply another way to have a baby, we seldom hear the voices of women whose experiences have not been so easy. This groundbreaking book answers the question "What's so bad about a cesarean?" in a raw, honest, heart-shattering way. If you care for or about women and babies, hear these voices.

Get your copy now from the ICAN Store!
---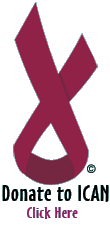 .
Got
something to say? Tell us! eNewsican-online.org">eNewsican-online.org

ICAN's mission is to improve
maternal-child health by preventing unnecessary cesareans through
education, providing support for cesarean recovery, and promoting
Vaginal Birth After Cesarean (VBAC). This newsletter is for
informational purposes only and does not replace the advice of a
qualified birth professional.

ICAN respects the Internet and the privacy of those who use it. We do
not rent or sell our e-mail list to anyone.

Copyright
Notice: The content of ICAN eNews is copyrighted by The International
Cesarean Awareness Network, Inc. and, occasionally, other rights
holders. You may forward ICAN eNews by e-mail an unlimited number of
times, provided you do not alter the content in any way and that you
include all applicable notices and disclaimers. You may print a single
copy of each issue of eNews for your own personal, non-commercial use
only, provided you include all applicable notices and disclaimers. Any
other use of the content is strictly prohibited without the prior
written permission of The International Cesarean Awareness Network,
Inc. and any other applicable rights holders. ©
2006 The International Cesarean Awareness Network, Inc. All Rights
Reserved.
You are subscribed as
!email. !remove