Alexandria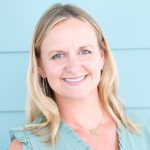 Address:
Alexandria, Virginia (VA) 22301
I am a licensed psychotherapist who specializes in Maternal Mental Health. I moved into the specialty after my own difficult births including an unplanned C-section, TOLAC and a VBAC. I am passionate about helping women understand their birth trauma and move into healing that matches what they need for their bodies, families and future. Please contact me for a free consultation to learn more about me and how I work to help women.

I also offer a teletherapy option, which is available in Virginia, South Carolina, and Washington DC.