New Windsor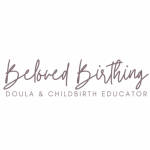 Address:
New Windsor, New York 12553
I am a birth nerd, birth rights advocate and mother to 3 beautiful kids- with their births and breastfeeding journeys uniquely theirs. Having such different experiences with my children has only enhanced and added to my real-life experience that I can pass on to my clients. I have lived in the Hudson Valley area most of my life & am married to my high school sweetheart. When I am not supporting families or cuddling babies, you can always find me hiking near New Windsor, spending time at our barn on 60 acres in Bloomingrove, NY & going on homeschool adventures with my 3 wild ones.

I offer birth doula & postpartum doula services as well as childbirth education. I support all folx/families and are proud to support the LGBYQ+ community & BIPOC community.