Chapter Leader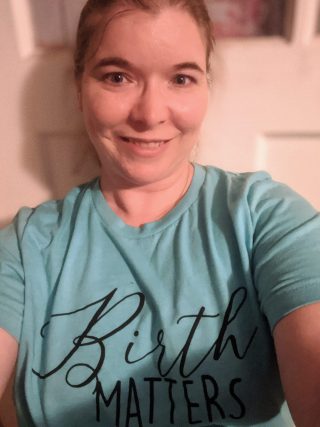 Amanda White, RN, CLC  became aware of ICAN in 2011 while researching VBAC options while pregnant with her second daughter. Her personal birth experiences, both positive and negative, compelled her to begin a career in birth work. She began working as a birth doula in 2015 and shares her passion of empowering others through non-judgmental support and sharing evidence-based information. Amanda has experience in the fields of research, health care, birth advocacy, and lactation. She lives in Avalon with her husband and three daughters.
Co- Leader 
Erin Davis, LCCE  joined ICAN in 2015 while seeking support and information as part of her journey to VBAC. Erin is currently a co-leader of ICAN and primarily handles the chapter's Facebook page. As a Lamaze Certified Childbirth Educator, Erin teaches private and group childbirth education classes and is passionate about connecting families to unbiased, evidence-based information so they can feel confident and capable of making their own informed decisions as related to pregnancy, birth, and parenting.
A former expat, Erin is fully fluent in Spanish. She enjoys working with Spanish-speaking families. Erin is a Pittsburgh native and graduate of The Pennsylvania State University; she currently resides in the South Hills with her husband and 3 children.