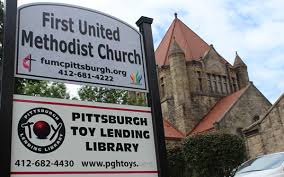 We hold monthly support meetings where mothers can come and share their experiences in a safe and validating environment. We meet every month on the third TUESDAY at 6:30 PM. We are currently meeting virtually but will meet at the Pittsburgh Toy Lending Library in Shadyside at 5401 Centre Ave, Pittsburgh, PA 15232 when in-person meetings resume. Children are welcome to attend meetings.
As always, ICAN's monthly meetings are FREE. If you would like show appreciation please bring a box of tissues, toilet paper, or paper towels to donate to the Pittsburgh Toy Lending Library as thanks for letting us use their space.
2022 Schedule
Feb 15: Peer Support
March 15: Peer Support
April 19: Peer Support
May 17: Peer Support
June 21: Peer Support
July No Meeting
Aug 16: Peer Support
Sept 20: Peer Support
Oct 18: Peer Support
Nov 15: Peer Support
Dec – No meeting
Our meeting dates are listed on a public Google calendar here. To add our ICAN calendar to your own Google calendar, click on the plus sign in the bottom right corner of the calendar page.
ICAN is a mother-to-mother peer support network. Female birth partners are always welcome; occasionally our meetings are open to male partners and will be noted as such.
Find us on facebook for updated meeting information and virtual meeting events and links.
Join our FB group here
If you would like to be added to our email group to be notified of upcoming meetings, please email southwestern.pa@ican-online.org