You can reach us by email at central.ia@ican-online.org.
Chapter Leader: Rachel Manuel Bruns

Rachel is a maternal health advocate and has served as an ICAN chapter leader since 2019. She also serves as a patient advisor on the Iowa Maternal Quality Care Collaborative representing ICAN. Rachel lives in Des Moines with her partner and two children and works for a national nonprofit association.
Chapter Leader: Samantha Digmann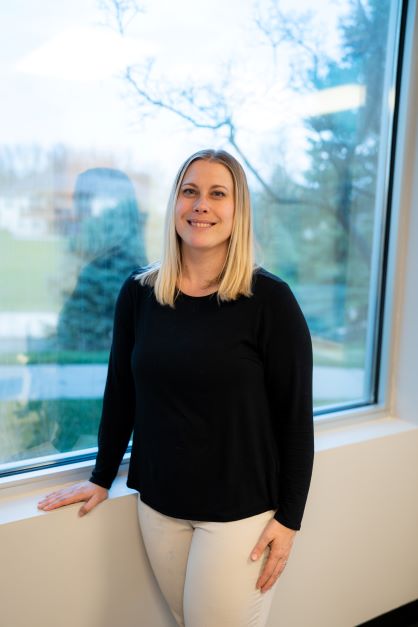 Samantha is a breastfeeding, babywearing, cloth diapering, co-sleeping, volunteering afficionado. She lives in Des Moines, Iowa, with her husband, daughter, and two Shelties. In addition to volunteering with ICAN of Central Iowa, she is a cloth diaper-distributing advocate and member of the Board of Directors for The Cloth Option, the Small Business Growth chair for the Iowa chapter of Wells Fargo's Employee Impact Team, a volunteer income tax preparer with Lutheran Services of Iowa, and a precinct captain for the Polk County Election Office. Samantha has had extensive experience in the non-profit world, previously working as the Assistant Director of Product Program for the Girl Scouts of Greater Iowa (GSGI). She is also responsible for starting the Infants at Work program at GSGI. Outside of volunteering, Samantha enjoys playing sand volleyball with her team, DSM Diggers, and checking out all the local parks with her family.