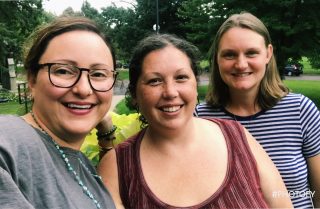 We are moms who give our time and energy to ICAN and the Twin Cities birthing community simply to share with other women what we have learned   We do not get paid and several of us also have full time jobs besides our families.  Serving women is a passion we are so lucky to do.  If we can help one woman have an empowered birth, then we are a success.  Fortunately, we have walked the path with many!
Chapter Co-Leaders: Andrea Moonen and Carolin Gharbi, Kelly Vruwink Hagler
Phone: 1-800-686-4226 ext 129
email: twincities.mn@ican-online.org
Chapter Co-Leaders 
Andrea Moonen
Andrea's first two sons were born via Cesarean in 2007 and 2010. She started attending Mother to Mother support meeting while pregnant with her third son in 2013. ICAN is where she gained knowledge and support to continue her journey to her VBAC2C. She continued attending support meetings all the while pregnant with her fourth son. This time ICAN supported her through her journey for a home birth in 2016. Andrea was a volunteer for ICAN from 2016 to 2018 and in 2018 Andrea became a chapter leader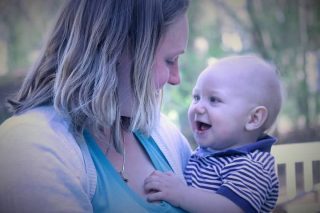 Carolin Gharbi
          I am a mom to three kiddos, and actively work as a birth doula for an organization that focuses on improving birth outcomes in the Twin Cities! My educational background/work experience is in International Politics, although that is a life chapter that I have transitioned out of as I found my passion in birth work. I love spending time outside, hiking and exploring nature, trying out new recipes, and various family activities with my husband and kids.
I found out about ICAN after the unplanned/emergency cesarean birth of my first child. I was drawn to the organization because of the resources that were offered as I was searching for evidence based information about cesarean birth, recovery and moving forward, VBAC options and considerations. Finding a place where there were women who had been down a similar path was also helpful!
Kelly Vruwink Hagler
Bio and Pic coming soon!