General Session Speakers:
Henci Goer: The Case for Planning VBAC

Session Summary:
Presenting data from the best medical research, Henci Goer will establish the safety and efficacy of planned vaginal birth after cesarean (VBAC) for almost all women. Talk will include quantifying the harms of planned VBAC versus elective repeat cesarean, quantifying the harms of multiple repeat cesareans versus multiple repeat VBACs, rebutting common reasons for refusing VBAC, and detailing optimal labor care practices and policies that will minimize the chance of scar rupture and maximize likelihood of VBAC.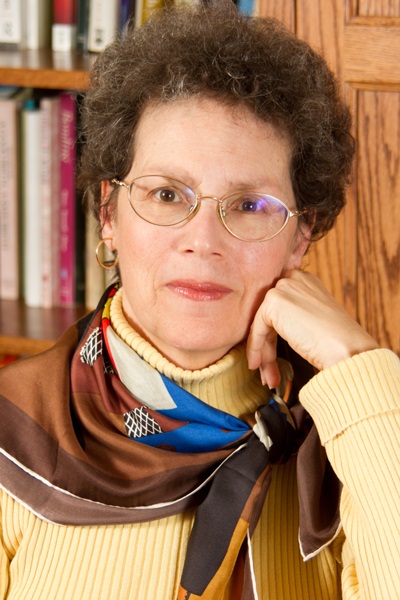 Bio:
Henci Goer, award-winning medical writer and internationally known speaker, is an acknowledged expert on evidence-based maternity care. Her first book, Obstetric Myths Versus Research Realities, was a valued resource for childbirth professionals. Its successor, Optimal Care in Childbirth: The Case for a Physiologic Approach, has won the American College of Nurse-Midwives "Best Book of the Year" award. Goer has also written The Thinking Woman's Guide to a Better Birth, which gives pregnant women access to the research evidence, as well consumer education pamphlets and articles for trade, consumer, and academic periodicals; and she posts regularly on Lamaze International's Science & Sensibility. Goer's latest project is Childbirth U, a website selling narrated slide presentations at modest cost that will help pregnant women make informed decisions about care.
---
Pam England: The Homecoming Map

Session Summary:
During this session, through storytelling and imagery, ICAN story-listeners and leaders, will follow the "homecoming map" after cesarean birth. A story compass and map helps ensure that the storyteller and her listener complete the healing journey. The power of storytelling through images and art helps us to see what has not been seen before, accelerating the story healing process in unexpected ways.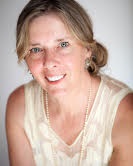 Bio:
Pam England is the author of the groundbreaking childbirth book, Birthing From Within (1998) and lives, works, writes, and paints in Albuquerque, New Mexico. Pam received her nurse-midwifery education from the Frontier School of Family Nursing and Midwifery in Kentucky, and was certified by the American College of Nurse Midwifery (1979). She practiced midwifery for 16 years in hospital, birth center, and home birth settings. After her own two very different experiences of giving birth to her sons, Pam earned a Masters in psychology-counseling with an emphasis on birth-related psychology from Antioch University (1986).
The overwhelming positive response to Birthing From Within led to international demand for Pam's teaching and the development of Childbirth Mentor and Doula trainings and certification programs, still going strong 15 years later. Birthing From Within now also trains birth professionals and educators in Birth Story Medicine,® a unique and potent model for helping mothers heal from emotional birth trauma. Pam's most recent book is Labyrinth of Birth (2010), and she is currently working on several others. Find out more about Pam's work and the Birthing From Within approach and programs at: www.BirthingFromWithin.com.
---
Dr. Joshua Johannson MD, IBCLC: VBAC- A Doctors Reflection On His Evolving Approach

Session Summary: In this session, Dr. Johannson will discuss VBACs from the doctor's perspective. He will review the established facts about VBACs as far as both benefits and risk. He will provide the risk assessment from a doctor's perception. Finally, he will discuss his plan of care for the women who desire VBACs and how his approach has adapted over recent years.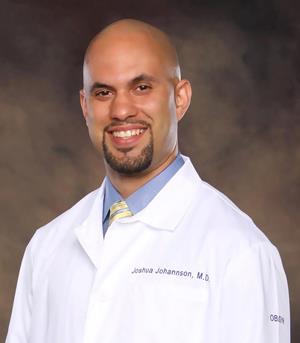 Bio:
Drawn by family, the beautiful natural settings, and the unfailing friendliness of the people in Alabama, Dr.Joshua Johannson left a busy obstetrics and gynecology practice in Philadelphia to move to Anniston. As a graduate of Talladega College, Dr Johannson knew that the area was "Near Atlanta, Near Birmingham, Near Perfect," and a great place to to open Cheaha Women's Health and Wellness.
Before founding Cheaha Women's, Dr. Johannson trained and practiced at Pennsylvania Hospital, Philadelphia's busiest obstetrical hospital for 11 years. At Pennsylvania Hospital, Dr. Johannson was heavily involved in resident education as a Clinical Assistant Professor, and he served as the Medical Director of Labor and Delivery. He was part of a large medical group of four physicians and ten midwives. Dr. Johannson had a busy surgical practice centered on minimally-invasive surgical techniques.
In addition to offering many surgical and medical techniques, Dr. Johannson views partnering and supporting women in health, pregnancy, and disease as fundamental to his practice. He strongly emphasizes healthy lifestyles and preventive care. He sees pregnancy as a normal physiological process, is supportive of low-intervention in low-risk pregnancy, and is a strong advocate of breastfeeding as an important healthcare decision. His other professional interests include external cephalic version, vaginal delivery of twins, fibroids, and general gynecology.
Dr. Joshua Johannson MD is a graduate of Talladega College and the University of Michigan Medical School. He is board certified by the American Board of Obstetrics and Gynecology and International Board Certified Lactation Consultant. Dr. Joshua Johannson is married and has five children. http://www.cheahawomen.com/
---
Hermine Hayes-Klein: Claiming the Right to Respectful Support in Childbirth
Session Summary:
What can pregnant women do to ensure that they get the respectful, compassionate support that they need and deserve when they are in labor and giving birth to their baby?  This session will discuss what women's rights are in childbirth, and what they can do prenatally as well as in labor to ensure that their rights are respected and upheld when they are giving birth.  From how to make sure your birth plan is really respected, to how women can organize to ensure that all women's rights are a reality in maternity care, Hermine will put tools in your hands to give yourself and all women the best chance at a healthy, empowered birth.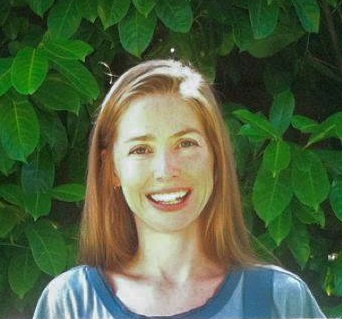 Bio:
Hermine Hayes-Klein is a mother, lawyer, and the founder of 
Human Rights in Childbirth
, an international, grassroots organization dedicated to making human rights in childbirth a meaningful reality for women all over the world.  HRiC organizes conferences of experts in law, medicine, midwifery, anthropology, and ethics, and works with lawyers and activists in many nations to advance birthing women's human rights.  Hermine and her family live in Oregon, where she practices law in addition to working for HRiC.
---
 Holly Smith: California's Project to Reduce Cesarean: Key Clinical Strategies for Success
Session will focus on critical clinical strategies to a successful cesarean reduction program. Will review the current landscape of cesarean delivery in California, the pilot cesarean reduction project in 3 California hospitals that created the blueprint for the statewide endeavor, and the necessary components for implementing and sustaining change.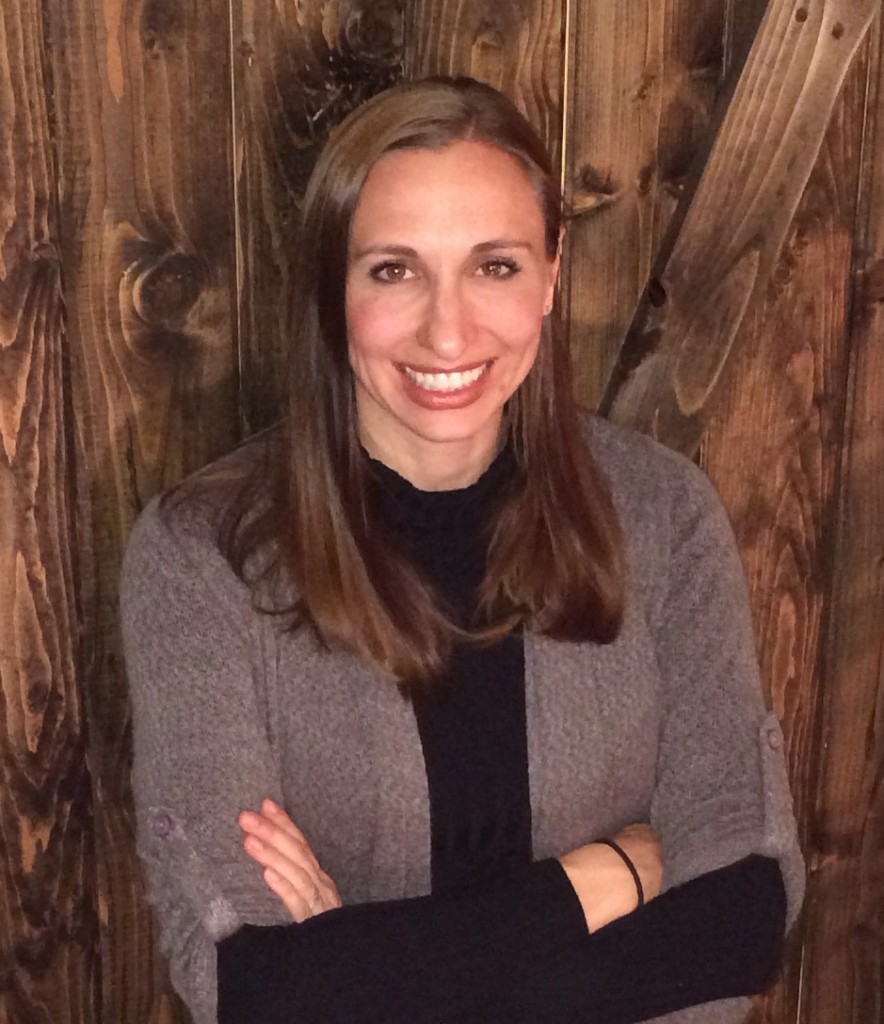 Bio:
Holly Smith is a Certified Nurse-Midwife with experience in both domestic and international women's health policy and program development. She has been a midwife for over 15 years and has provided care to countless women and girls in various settings, most recently at Kaiser Permanente in various Northern California locations. Holly participates in and leads multiple health and public policy projects that collectively aim to advance the status of women and girls. She was the co-founder of The Comadrona Project, a multi-year program to improve maternal and infant outcomes in rural areas of Guatemala. She is currently co-leading the development of the CMQCC Toolkit to Support Vaginal Birth and Reduce Cesarean Delivery. The CMQCC (the California Maternal Quality Care Collaborative)is a multi-stakeholder organization of more than 40 public and private agencies, programs, professional groups, health systems, and universities that drives improvement in maternal and infant outcomes through rapid-cycle data analytics and collaborative action. Holly holds a BSN from the University of San Francisco, an MSN from Georgetown University, and an MPH from the University of Illinois at Chicago. She is also a mother, military spouse, and triathlete.
---
Break out Sessions: 
Maureen Campion: Healing Birth Stories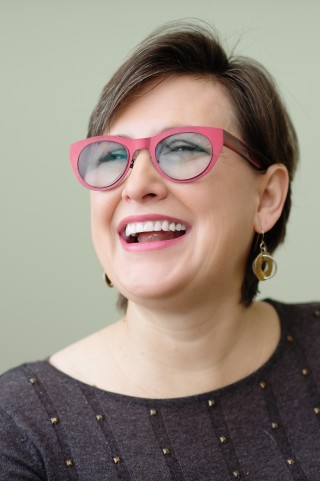 This workshop will look at the power of sharing birth stories in dealing with cesareans, healing birth trauma, and coping with postpartum mood disorders and Post Traumatic Stress Disorder. We will also look at options for assisting women in moving forward, preparing for their next birth and taking on change in their community. The work of ICAN of the Twin Cities and the Twin Cities Birth and Baby Expo will also be presented.

Bio:  Maureen Campion MS LP is a psychologist and relationship expert who turned her personal birth trauma healing journey into a workshop and a book- Heal Your Birthstory. She writes a blog and has a Facebook page about building amazing relationships Notes from a Marriage Geek.  She is the mother of three sons. www.marriagegeek.com
---
Wendy Foster: Cesarean Survival Essentials: Restorative Movement and More for the First Six Weeks
The standard of care post abdominal surgery includes: splinting, physical therapy and restorative movement . Yet, after a cesarean birth, many women are offered very few resources and little guidance for safe, physical recovery. As a birth or fitness professional, you have an opportunity to share your knowledge with clients and support them in their recovery- even before they birth their baby or leave the hospital. Learn how to safely guide your clients back to their core by encouraging gentle movement + ideal alignment.
In this workshop you will learn:
Common post cesarean birth alignment issues
How breath can help with recovery
Top 3 stretches for post cesarean clients
How to asses for a diastasis reciti
Abdominal binding techniques + tips
How to use the foam roller to release tension in the shoulders, neck and back
Essential COREnection stretches to help reclaim the core
A "survival guide" checklist to share with clients
Leave with handouts and resources for your chapter members and clients.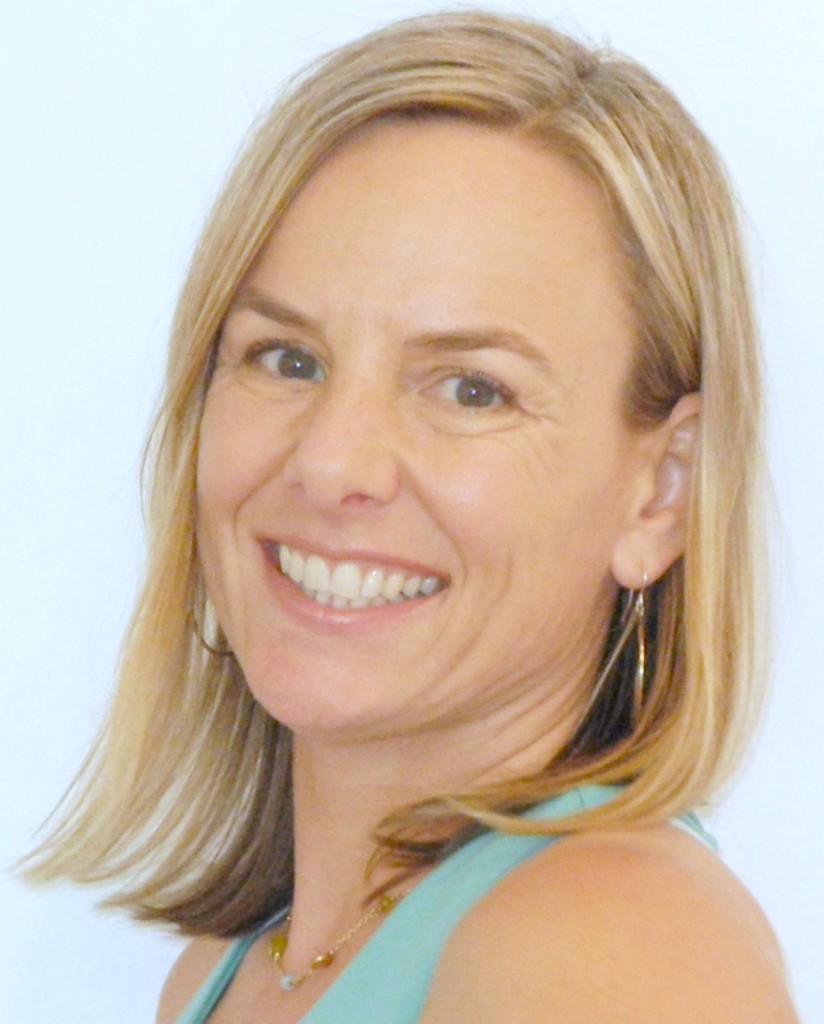 Bio:
Wendy Foster, Birth Recovery Specialist
Wendy is a Pilates Instructor, prenatal/postpartum exercise specialist, developer of the mamalates method and master trainer for all mamalates instructor trainings. For the past 10 years, she has dedicated her Pilates based  practice exclusively to pre/post women producing a mom + baby restorative workout DVD in 2008. She has been in the fitness industry for over 18 years, owning studios, consulting/speaking, teaching private sessions and classes. She had an unplanned cesarean in 2004 and a VBAC in 2006. She lives in Portland, OR. with her husband and 2 sons.
---
Kerry Jenni: Acupuncture in Pregnancy and Postpartum 
Licensed acupuncturist Kerry Jenni has been using acupuncture throughout pregnancy and postpartum for many years. She'll discuss the use of moxibustion for breech positions, induction of labor through acupuncture, labor management including acupressure points for pain reduction and malpositioned fetus in labor.  Kerry will also cover the use of acupuncture post cesarean and when to include acupuncture care when planning for a VBAC.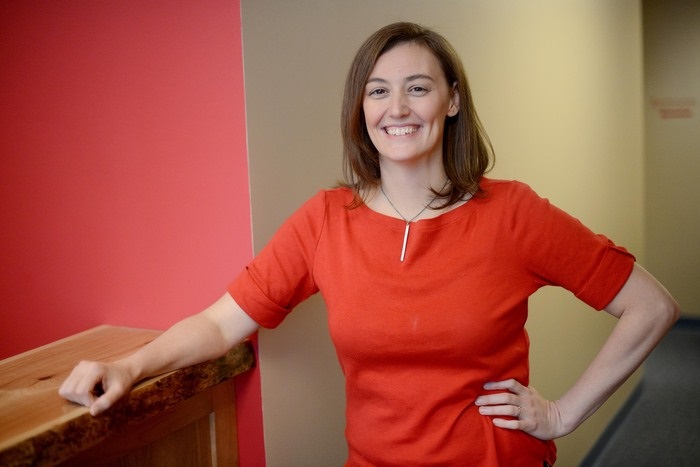 Bio:

Kerry Jenni is a licensed acupuncturist in Montpelier, Vermont.  A graduate of Bastyr University in Seattle WA, Kerry specializes in helping women with fertility issues, pregnancy, labor preparation and post partum care.  When not in private practice, she spends her time with her two young boys and husband, skiing, hiking and enjoying Vermont. Kerry can be reached at 
www.acupunctureinvermont.com
---
Nicette Jukelevics: How Maternity Care Professionals and Birth Advocates Can Implement The VBAC Education Project to Empower Mothers and Support VBAC
There is a wide gap between the evidence that supports VBAC and women's and caregivers' knowledge of the benefits and risks of VBAC. Women who do want to labor for a VBAC often encounter stiff resistance by their maternity care providers. This knowledge deficit contributes to the routine repeat cesarean rate and the subsequent serious health risks for mothers and babies.
The VBAC Education Project was developed to empower women to make their own decisions about how they want to give birth after a cesarean and to provide VBAC-friendly birth professionals and caregivers with the tools and resources to support them and ultimately improve maternal and infant health.If after being informed mothers choose to have a repeat cesarean, their choice should be respected.

Bio:
Nicette Jukelevics, MA, ICCE is a childbirth educator, researcher and author of Understanding the Dangers of Cesarean Birth: Making Informed Decisions. She also developed and authored the VBAC Education Project, an evidence-based, on-line teaching tool for parents and perinatal professionals. The Project is a collaboration with the International Childbirth Education Association (ICEA) and the International Cesarean Awareness Network (ICAN). The Project is licensed by Creative Commons and is freely available for download across the globe.
For over 25 years Nicette had the privilege of helping thousands of expectant families to prepare for childbirth, VBAC, and early parenting. She has presented on cesarean and VBAC issues at national conferences and for advanced doula trainings across the U.S. With co-author, Henci Goer, Nicette published The Risks of Cesarean Section: A CIMS Fact Sheet, endorsed by 19 national organizations.
Nicette is past chair of the Coalition for Improving Maternity Services (CIMS). She also served on the Board of the International Childbirth Education Association and DONA International.
Nicette is proud to have received the 2013 CIMS Advocate Award for her commitment to spreading awareness of Mother-Friendly care through direct communication and outreach and the 2015 Doris Haire Lifetime Achievement Award from ICEA. She continues to advocate for woman-centered , evidence-based, safer childbirth.
---
Susan Petrus: Every Birthing Woman Deserves a Dedicated, Objective, Understanding, Labor Assistant:  Community Doulas in Action
Doula support been shown to be beneficial for all women, but in particular for low-resource women. This session will explore global and local health disparities, and discuss how training community-based doulas to provide individualized pregnancy, birth, and breastfeeding support to an underserved population can be a successful and cost-effective means of improving maternal and infant health outcomes.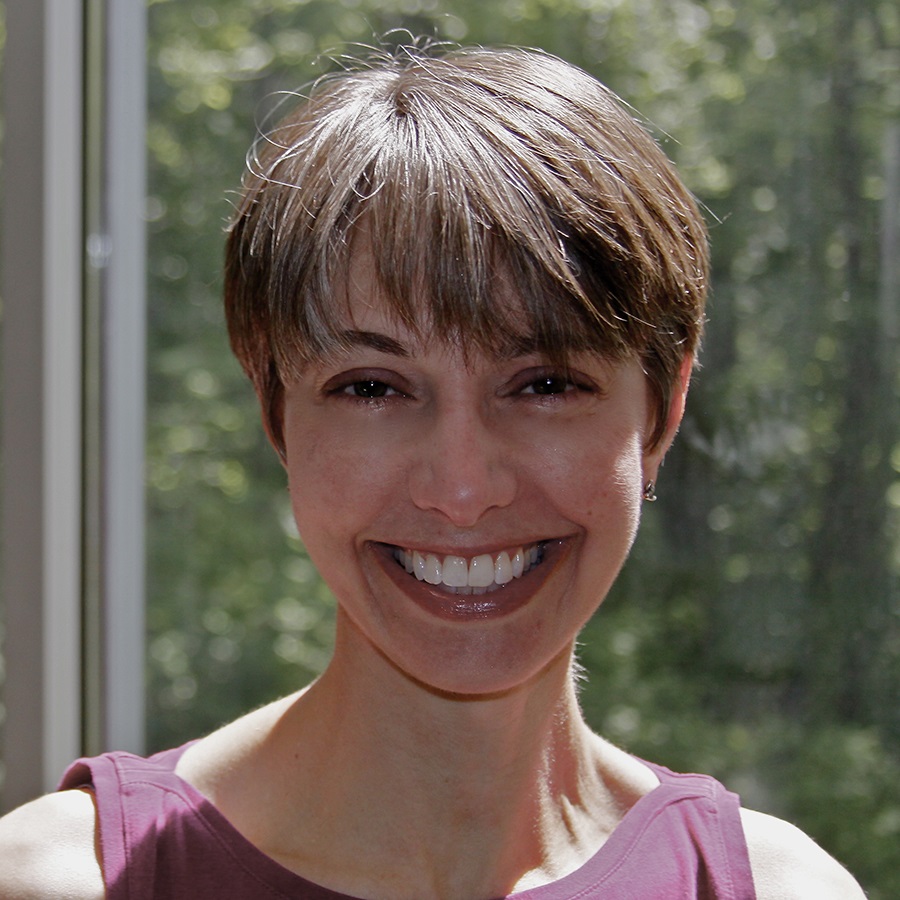 Bio:
Susan Petrus, MA, LCCE, CD(DONA) has been an advocate for evidence-based maternity care in Alabama for nearly 10 years. She has served as President and Regional Director of the Alabama Birth Coalition, and is co-founder/co-director of BirthWell Partners, a 501(c)(3) nonprofit organization dedicated to training birth doulas and providing free or reduced cost doula services to low-resource women in central Alabama.
---
Roanna Rosewood: Claim the Courage to Birth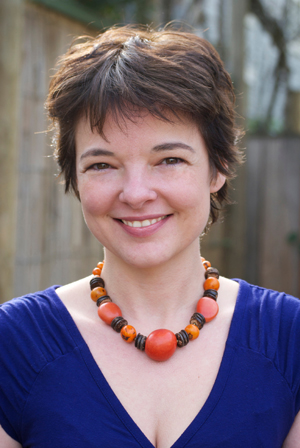 You can anticipate labor with joy and confidence! Learn to tap your power, heal trauma, and harness your courage. Don't wait for contractions to do the work. Use these practical tools to reclaim your body and your birth now!
Bio:
VBA2C mama, Bestselling Author of Cut, Stapled & Mended: When One Woman Reclaimed Her Body and Gave Birth on Her Own Terms after Cesarean, former operations director of Human Rights in Childbirth, founder and host of Birth Plan Radio, international award-winning speaker, firewalking instructor, and birth coach.
---
Karen L. Troy: Understanding Clinical Research: Data, Statistics, and Study Quality
Do you ever try to read a research article but get confused by the meaning of the numbers?  Do you wonder what "risk" really means and how it is calculated?  This session will help you more effectively read and understand medical research so that you truly understand the meaning of the results.  Topics covered will include research study design, statistical significance, factors that contribute to strong research data, and understanding terms like "relative risk", "number needed to treat" and other terms that you may encounter.  Case studies that are birth-focused will be used as examples.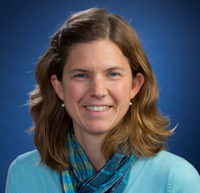 Bio:
Karen L. Troy is an Assistant Professor of Biomedical Engineering at Worcester Polytechnic Institute, where she teaches undergraduate and graduate students. She directs an active research program focusing on bone health and biomechanics, and has received research funding from the National Institutes of Health, the Department of Defense, and the National Institute for Disability and Rehabilitation Research. She earned her PhD in Biomedical Engineering from the University of Iowa in 2003, completed 3 years of postdoctoral training, and served on the faculty at the University of Illinois at Chicago for 6 years. There she taught a diverse pool of graduate students about evidence-based practice, experimental design, and research methods. In addition to her professional work, Dr. Troy is the mother of two children (including one born by VBAC) and was active in the Chicago chapter of ICAN from 2006-2013, serving as co-leader from 2009-2013.
---
Pamela Vireday (Kmom): CBAC and Beyond: Help and Healing for Birth Trauma
How do we respond when someone experiences a CBAC? How do we help those who have experienced birth trauma of any kind? Come to this session to find resources for those who have had a CBAC, learn about the physiology of trauma response, and help brainstorm concrete ideas for helping each of these groups.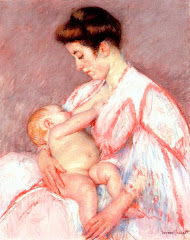 Bio:
Pamela Vireday, B.A., C.C.E., is a childbirth educator, writer, and mother to four children. She writes at her websites, www.wellroundedmama.blogspot.com and www.plus-size-pregnancy.org. She has also written for Our Bodies Ourselves, Midwifery Today, and the Lamaze blog Science & Sensibility.
---
Pam Udy: Birth and politics
This discussion is badly needed. How many times have you been asked if VBAC was illegal? We'll discuss laws around birth and how midwives are making new laws- and often are giving up the right to VBAC at home in order to secure the law's passage. VBAC moms need to add their voice to the discussion.  We'll talk about politics and how to be involved. It is not as scary as you think!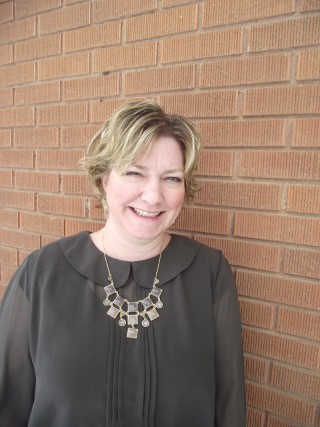 Bio:  Pam Udy is 3vba2c mama. As a member of ICAN's Board of Directors 1999-2012, Pam has experience supporting, educating and encouraging moms.
She also served on the Board of Directors for the Midwives College of Utah 2010-2012.  Pam participated in the making of Utah's legislation for midwives 2001-2005. Pam ran for political office 2012 and 2014. She learned much about the political system and why it is important to be involved and engaged.  Pam has numerous published articles, including some in Midwifery Today and ICAN's Clarion. She has given many presentations on birth to mothers, doulas and midwives.  Pam now organizes events, speakers and presenters on many topics(including pregnancy, birth and parenting).
She believes everyone has a message to share and works to help others get their message out.