Jesse Franks
Leader of ICAN Phoenix
My name is Jesse and I had a cesarean in June 2010 after being induced, having my water broken, getting an epidural and pushing for 2.5 hours. After my daughter was born, I suffered from postpartum depression.  I started attending ICAN meetings in late 2010, volunteering my time as South East regional Coordinator and I join the of ICAN of Phoenix leadership team.  I started telling my story to anyone who would listen and I slowly started to heal.  Helping others quickly became my passion.
In April 2012 I welcomed my second daughter after a quick 4 hour VBAC. My 3rd was born after 2.5 hours of labor in 2014.  Her birth was a truly empowering experience with an amazingly supportive team.  I chose the same team for my 4th baby and 3rd hospital VBAC.  I'm very proud to be a part of ICAN of Phoenix and I look forward to many more years of helping women on their journeys.

My VBAC Story: http://www.vbacorbust.blogspot.com/2012/04/birth-of-hattie-lee.html
My 2VBAC Story: http://www.vbacorbust.com/2014/11/the-birth-of-opal.html
My 3rd VBAC Story:   http://www.vbacorbust.com/2018/10/the-birth-of-fern.html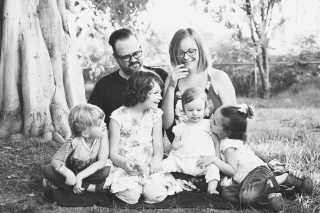 Emily Dyer – Leader of ICAN Phoenix
My name is Emily. I am a nurse, wife, mother, student, and advocate for women. My first baby was born via cesarean in 2012 after an induction that was not medically indicated. It took me months to process what I experienced during her birth. I joined the ICAN Facebook group about 5 months after my cesarean. It helped me cope to know that there were women with similar experiences as mine. It also opened my eyes to the shortcomings of our obstetric system. I have been constantly learning since then.
My second was born 3 years after my first. He was late, covered in meconium, and almost 2 pounds bigger than my daughter. He was my VBAC baby, born naturally with the assistance of a midwife in the hospital. I give so much credit to the women in the ICAN group for answering my questions, pointing me to the best providers during my pregnancy, and just believing in my ability to VBAC.
I am in my Masters' program now, and I became a part of ICAN leadership to hopefully help women have more empowered birth experiences. I believe there is something very powerful about coming together, and believing in each other. I hope ICAN of Phoenix can reach more women in need, provide them with education, and hopefully improve birth outcomes!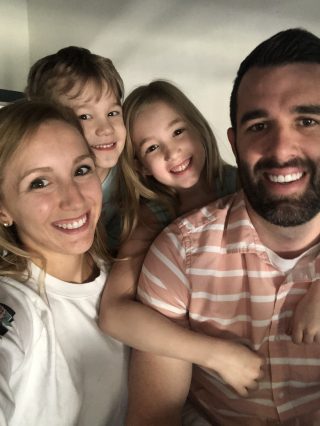 Elizabeth Morton – Leader of ICAN Phoenix
*info coming soon
Mariah Sutherland – Leader of ICAN Phoenix
*info coming soon
---