Certified Massage Practitioner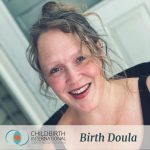 Address:
Willoughby, Ohio 44094
Shelly has been a birth doula since 2009, massage practitioner and bodyworker since 2011, and is a current midwifery student. As a birth doula, it's been her honor to support families in both hospital and home settings. Each family has needs and desires unique to their own circumstances. It is Shelly's goal to help identify the individual needs of each birthing client and do her best to provide support in those specific areas.