Licensed Massage Therapist
Address:
Waterford, Michigan 48329
Hello Baby Birth Services provides doula services, massage therapy, placenta services, and more. Our office is located within The Mind Body Collective, which offers a second massage therapist, IBCLC, and a home birth midwife.
We pride ourselves on providing resources to our clients and community to best support them through the childbearing year and beyond.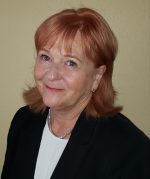 Address:
Colorado Springs, CO 80923
Intuitive Birthing provides Birthing Doula and Postpartum Doula care for mothers, babies, and families. It is the best at mothering the mother in Colorado. I have 28 yrs experience as a Licensed Massage Therapist, Certified Healing Touch Practitioner, Reiki Master Instructor and have served 2 years as a LeLeche League Leader and childbirth educator. I have had 4 home births, and worked as a lay midwife assistant. I am the seasoned mother of 11 children, 8 grandchildren and 1 great grand child. I am active in our community and have great referrals and networking for everything you need on your journey in birthing, mothering, and parenting.