Reiki/Energy Healing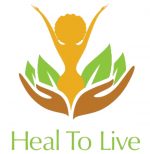 Philadelphia, PA 19143
I provide support for people who are expecting as well as their support partners during pregnancy, labor and delivery and the postpartum period through doula services and childbirth education. I also provide complementary holistic services that are beneficial through all stages of parenthood. My practice is gender and trans inclusive. I believe that everybody deserves a positive, supportive birth experience.
St. Charles, Illinois 60175
Providing families non-judgmental, nurturing support as they are growing their family through birth and postpartum doula support, childbirth education, healing support and more.