Yoni Steam and Herbs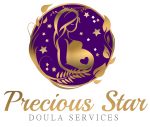 Address:
Spokane, Washington 99006
As a doula, my passion is to positively impact growing families in our community. I accomplish this by providing non judgmental support, and instilling confidence through pregnancy, birth, and life. I am a professional birth and postpartum doula whose primary goal is to overdeliver with compassion, enthusiasm, love, understanding and providing an uplifting fun stress-free environment that allows my clients to really relax and enjoy the moment in the little things that come with pregnancy and birth that I feel a lot of people forget because they're so stressed about the changes going on with there bodies or the changes going to happen with life once the baby gets here. I provide confidence in labor, birth, postpartum and parenting for every family I serve. I am supportive of all kinds of births! Home births, birthing center births, hospital births, natural births, medicated births, Vbac, c-births – you name it! As long as the birthing person is comfortable in their choices then I'm a happy doula. To me, a positive birth experience can change a whole community; empowering new parents to create happy and healthy new families. While the journey of birth sparked my interest to explore this world, the bond parents create with their babies is my fuel.